P3 Personalized Prescription Packs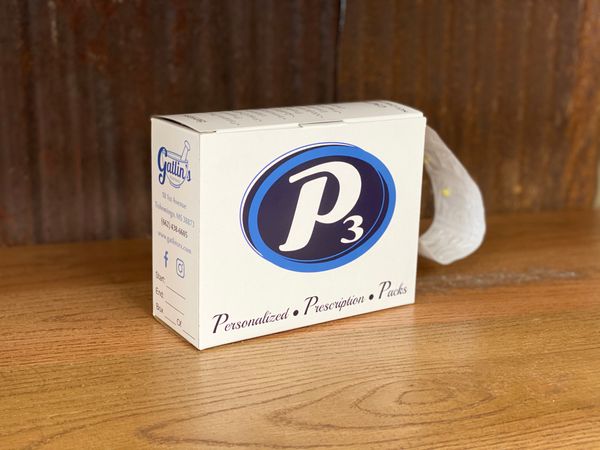 With Gatlin's P3 program, all your meds come prepackaged and sorted by date and time. No more pill bottles or weekly trays. No more forgetting to take your medication. With the P3 program, we do the work for you. *Plus* FREE DELIVERY, right to your door step.
Free & Convenient
Our Staff Will Work With Your Medical Provider To Ensure That Your Therapy Is Best For You.
We Coordinate Your Refills So That You Never Miss A Dose Again.
Receive A Monthly Phone Call Where Our Qualified, Professional Staff Will Check For Missed Doses, Side Effects, And Drug Interactions.
As Always, If Cost Is An Issue, Gatlin's Has Access To Low Cost Programs That Could Save You Hundreds On Your Medication. That's Getting The Service You Deserve. Call Today For Details – (662) 438-6605.